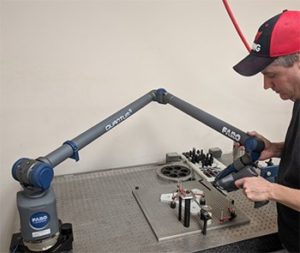 J.A. King can bring our ISO-17025 inspection capabilities to your facility!
Thursday, March 5
11:00 AM – 11:30 AM EST
Do you have parts that are too large or heavy to ship to us for inspection? Or, do you have parts that are too critical to leave your facility? If so, onsite inspection may be the solution.  Plan to join J.A. King for an upcoming webinar about our inspection capabilities available at your location. In this 30 minute webinar, learn:
When is inspecting parts at your facility (instead of in our lab) the most appropriate measurement option?
What types of inspection can we do, and what technology do we use?
How does the process of onsite inspection work?
What deliverables do we provide after the completion of the inspection?
During the session, you will have time to ask our measurement experts questions about your specific application. Feel free to challenge us with your measurement dilemmas!