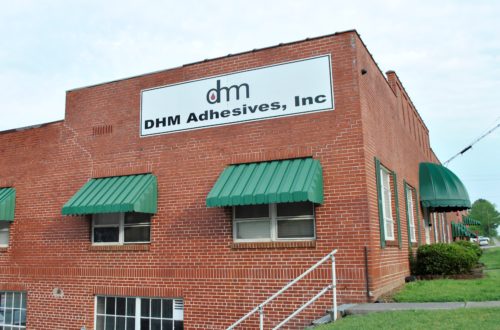 DHM Adhesives is a developer and manufacturer of environmentally safe hotmelt adhesives. The company manufactures a variety of pelletized hotmelts that are distributed throughout the United States and internationally.
Employing top level chemists and holding multiple patents, DHM prides themselves on creating innovative adhesive technology solutions of the highest quality to enhance their customer's business. Their Calhoun, GA facility is equipped with a full lab for the development of adhesive technology as well as four production lines for manufacturing a wide array of hotmelt adhesives.
DHM uses a variety of metrology equipment for both the development and production of their product. From load cells on their tanks, to temperature controllers in their research lab, to floor scales for weighing finished product, DHM requires calibration and service for a wide range of equipment.
J.A. King serves as a single point of contact for DHM Adhesive's metrology needs. This has both improved and streamlined their quality process by providing consistency, familiarity, and accountability.
"From a risk-analysis standpoint it makes sense to trust J.A. King, a family-oriented company, to take care of all our calibration, service, and repair needs. These are critical measurement processes that impact our customers, and we need consistent quality," said Norman Pleger, Director of Engineering & Maintenance for DHM Adhesives. "Because of our long standing relationship with J.A. King, we have developed open communication, trust, and accountability. Our relationship just continues to improve over time."
Having a single service provider has made it easier for DHM Adhesives to address issues quickly. "When we used several different providers throughout the facility, there was confusion about who to call when there was a problem" said Pleger. This could result in delays while staff determined out who to contact, according to Pleger, "now everyone knows to call J.A. King."
For more information regarding DHM Adhesives and the products they offer, please visit www.dhmadhesives.com
Download a PDF of the full case study: J.A. King Case Study – DHM Adhesives
Click on the link below to contact a J.A. King team member and learn more.