The Millennium Group in Greenville, South Carolina is now part of the J.A. King Family! The Millennium Group has an extensive background in product, material, environmental and specialty testing and has greatly expanded the capabilities of J.A. King for our customers.
J.A. King Greenville, SC Testing Laboratory - Contact Information
Laboratory Address: 1200 Woodruff Rd, Suite A-16, Greenville, SC 29607
Remittance Address: P.O. Box 746284 Atlanta, GA 30374-6284
Phone: 864-627-8733
Fax: 864-284-6212
Operating Hours: M-F 7:30 AM to 4:30 PM (ET)
---
Service Team
---
Testing Division Manager: [email protected]
Service Coordinator:   Te[email protected]
---
Sales Team
---
Account Manager:  [email protected]
View our Greenville, SC Testing Laboratory ISO 17205 Scope of Accreditation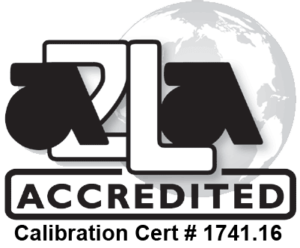 For more information about the ISO 17025 capabilities at our Greenville, SC testing facility, check out the J.A. King - Greenville testing facility ISO 17025 Scope of Accreditation.
J.A. King Testing and Inspection Services
Metrology Equipment Distributed In Greenville, SC Area
Our technical sales team works closely with hundreds of leading manufacturers in the industry, and J.A. King has exclusive distributorship for brands of the top metrology equipment in Greenville, South Carolina and the surrounding region, including these brands and many others:
Check out the full line of metrology equipment brands J.A. King distributes throughout the US.
The ISO 17025:2005 accredited calibration services available to Millennium Group customers will expand as the calibration laboratory operation is moved our other Greenville, SC facility. For more information about our calibration facility, see our Greenville Calibration Laboratory location page.
The current Millennium Group facility will remain operational and will be the main facility for the new J.A. King-Millennium testing operations. Expanding on the expertise of the Millennium Group team, we will continue to build our testing operations and currently offer:
ISO 17025 Testing Services
Onsite Testing Services
Testing Consultation Services
The new J.A. King-Millennium testing laboratory will be providing quality systems integrity, reduced risk, and best-in-class measurement solutions, delivered with world class customer service throughout South Carolina, and the surrounding areas.