Our Des Moines, Iowa laboratory and sales office offers a full-range of services and products to meet your precision measurement needs. We take pride in providing quality systems integrity, reduced risk, and best-in-class measurement solutions, delivered with world class customer service in and around the Des Moines, Iowa area.
J.A. King Des Moines, IA - Contact Information
View our Des Moines, IA Laboratory ISO 17025 Scope of Accreditation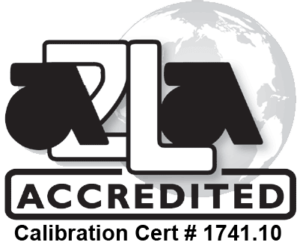 For more information about the ISO 17025 capabilities at our Des Moines, IA branch, check out the J.A. King - Des Moines ISO 17025 Scope of Accreditation.
J.A. King Accredited Calibration Services
J.A. King Testing and Inspection Services
Metrology Equipment Distributed In Des Moines, IA Area
Our technical sales team works closely with hundreds of leading manufacturers in the industry, and J.A. King has exclusive distributorship for brands of the top metrology equipment in Des Moines, Iowa and the surrounding region, including these brands and many others:
Check out the full line of metrology equipment brands J.A. King distributes throughout the US.
Key Industries Supported in Des Moines, Iowa
Our Des Moines calibration laboratory offers onsite calibration for many of the parameters on our ISO 17025 scope. In addition, we also offer 24/7 emergency service response, equipment repair services, and technical support throughout our entire network of laboratories.
---
Other Services Offered at our Des Moines Laboratory
Calibration Audit Preparation – Does your operation have an upcoming quality audit? J.A. King also offers quality audit preparation in Des Moines, Iowa and the surrounding area.
Customized Engineering Solutions – J.A. King has a full engineering department with extensive team member background in everything from chemical engineering to mechanical and electronic engineering. Our team works with our local technical sales specialist to offer customized engineering services in Des Moines, Iowa.
Want to learn more about the products and services we offer in the Des Moines, Iowa area? Fill out the contact form below and let one of our local team members help you find the best solution for your operation.