The household appliance industry is driven by consumer income and home sales. Appliance manufacturers must innovate quickly, while also complying with a variety of regulations in order to compete successfully in the global marketplace.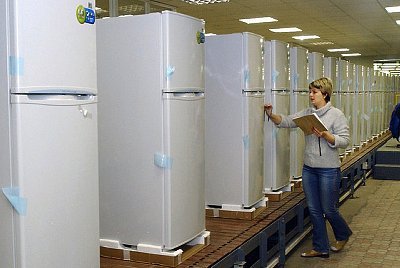 Appliance manufacturers must have efficient operations for profitability. Automation technologies can also improve product quality and profit margins.
We help manufacturers comply with a variety of standards, including CPSC, EPA, ISO, UL, and energy efficiency guidelines such as Energy Star, CEC, and DOE.
From the R&D lab; to production; and distribution we offer a full range of solutions to help you introduce industry-leading products to market rapidly while still achieving regulatory compliance.
     Services
     Products
     Engineering

Calibration: Accredited to calibrate over 150 measurement parameters
Repair
Reverse Engineering
Capability studies
Gage R&Rs
Inspection services: Incoming parts, PPAPs

Precision Gages and Tools
Vision Measurement Systems: Optical Comparators, Video Machines
CMMs
Balances
Scales

Custom solutions to automate, measure, or improve productivity
Custom gaging and fixturing
In-line checkweighing systems
Interested in seeing what J.A. King can do for your operation? Contact Tory Manning, Industry Business Manager, to learn more about our solutions for the appliance industry.