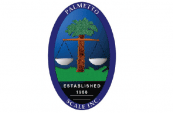 April 25, 2011
Palmetto Scale & J. A. King & Co. is excited to announce that Palmetto Scale has recently become a part of J. A. King & Co.  This is good news to Palmetto Scale customers and here is why:
With over 70 years of experience in the industry, we offer a tremendous amount of A2LA accredited ISO 9000/ISO 17025 products and services that work to make both your measurement equipment as well as your entire quality and process measurement system less expensive to support and less time consuming to manage. To this end, J. A. King & Co. has organized itself into 3 divisions:
Calibration, Repair, and Metrology Services Division, which offers everything you need to manage your equipment. Calibration and repair, with in-lab service, pick-up & delivery, and emergency service available 24/7.  All under one of the broadest A2LA ISO 17025 Accredited scopes in the Southeast, so that you know you have the highest quality of service to meet even the toughest requirements of your Quality System.
Distributed Products together we now carry a wide variety of equipment and are partnered with over 36 state-of-the-art manufacturers.  Dimensional Metrology, force, torque, process instrumentation and control, temperature, pressure, and many more products are now available to you.
Integrated Solutions Division which offers turn-key engineering and fabrication support for custom testing machines, process automation & control systems, design & build gaging, data collection systems, and even simple modifications to your equipment to tailor it to your processes.
A Broader ISO 9000/ISO 17025 Scope of Calibration and Repair:
You now have access to one of the broadest measurement scopes in the Southeast. With over 140 accredited measurement parameters, J.A. King & Co can fulfill all of your measurement requirements.
Dimensional Metrology Equipment: Gage Blocks, Optical Comparators, CMM's and more
Pressure: Gages and Controllers
Electronics: Multi-Meters, Oscilloscopes, Spectrum Analyzers
Torque: Wrenches, Analyzers, and Transducers.
Temperature: Gages, Controllers, and Recorders
Timers: RPM and Speed sensors
Due to our size and scope we have the capability to become your single-source for industrial measurement equipment and support, we can now:
Consolidate all your current calibration and repair vendors to one.
Reduce your overall operational costs by taking into account all the costs associated with the life of your equipment.
Reduce the time it takes to manage your equipment through our online management software, Gage Insite.
We believe that there is a very real, tangible, value in having J. A. King & Co. support your measurement equipment.  We measure that value in time spent and in dollars spent on your measurement equipment.  Our value proposition works and we are ready to prove it!
The Changes You Will See:
Palmetto Scale will become J. A. King & Co. You will see J. A. King & Co.'s name or both names on invoices and certificates of calibration and traceability. You will hear "Palmetto Scale / J. A. King" when we answer the phone and will start to see the J. A. King & Co. name on our vehicles and uniforms.
No change in our shipping address:
Our 'remit to' address to pay invoices has changed
J. A. King & Co.
J. A. King & Co.
1467 Old Dunbar Rd
P.O. Box 160
West Columbia, SC 29172
Whitsett, NC 27377
Phone: 800.932.8809
Phone: 336.292.0511 or

800.327.7727

Fax: 803.755.6869
Fax: 336.294.9664
*We may still be reached at our same phone and fax numbers.
You will begin to see correspondence with J. A. King & Co. name and logo on it, letters, e-mail, etc.  In addition, if you are a Credit Card customer, you will start to see J. A. King & Co. on your statement.  Also, if you pay via direct deposit or ACH, we will work with you to get the new account information into your system.
We appreciate your help in changing names and addresses in your systems to facilitate a smooth transition.  We are very focused on making things easier for you and are here to earn your business.  If there is anything we can do to support you in the transition, please let us know.
We will continue to make further changes to add more value to you and your process.  Our whole value proposition is predicated on 3 main goals:
Reduce your overall cost of ownership
Reduce your number of required vendors
Reduce the time it takes to manage your equipment
J.A. King & Co. is a third generation family business founded in 1939.  We have over 70 years of experience in the industrial scale and measurement industry and we can add a tremendous value to you and your company.  To find out more about us, or to view our 6 ISO 9000/ISO 17025 scopes of accreditation, please visit our website at www.jaking.com. We want to make your job easier and will find every way to exceed your expectations.  If we are not meeting or exceeding your expectations, please do not hesitate to let us know. Feel free to contact me at my direct number: 336.369.1101 or e-mail at [email protected]  Again, we are here to earn your business.
Thank You,
John King
President  & CEO
J. A. King